Equestrian centre Molenruiters organised another outdoor ride on the beach this year: Molenruiters beach ride on Ameland 2019.
From Rijstal De Blinkert the ride was started. Under expert supervision, the children were divided into different groups by the dunes on the beach. It's up to me to photograph them on the beach in a gallop.
The first four groups leave in the quarter for enough space. As soon as the first morning group returns, the first afternoon shift can leave. For the next few hours I will sit under the bright sun near pole 8 to capture the total of eight groups and provide a reminder of the day.
Not one, but two days
The first Sunday is going well. The groups leave according to schedule, I get good at it and don't come back from the beach like a lobster. Everyone is in the picture after a few hours in the dunes. Next week I hope for about the same weather, because then comes the second half of the participants who have signed up for this beach ride.
But unfortunately. The second Sunday the sun is behind the clouds, although no rain is expected. I don't have to get in. In fact, as soon as the first group is over, I put on my coat. Today, not eight, but even nine groups come along. And that last group drives in the sun. I wait for them on the way back at the top of the dunes for the last pictures and then return to the rice.
Photos Manege Molenruiters beach ride on Ameland 2019
It was a warm and fresh day for me as a photographer to capture everything. I've had over 600 photos left over the days. I will choose a few photos and post online (website, Facebook, Instagram) as a short impression of the day. I've seen a lot of happy faces. Enjoy with the photos of both days and until next time!
Curious about the pictures? These can be viewed via the album below or the direct link to Oypo:
Day 1. Mill riders beach ride – Ameland 2019
Day 2. Mill riders beach ride – Ameland 2019
The financial settlement runs through Oypo. My brief explanation about Oypo and the possibilities for ordering a print, digital file, garment or other gift with the photo taken can be found in this article.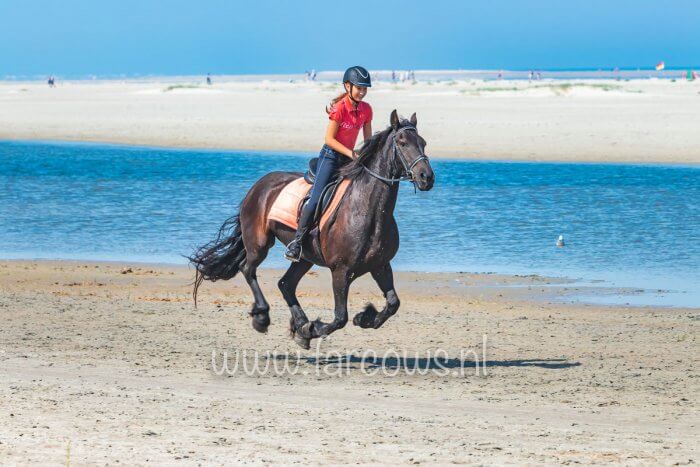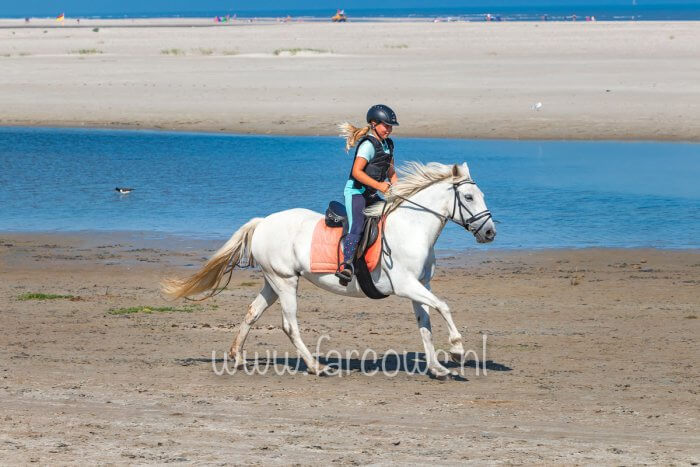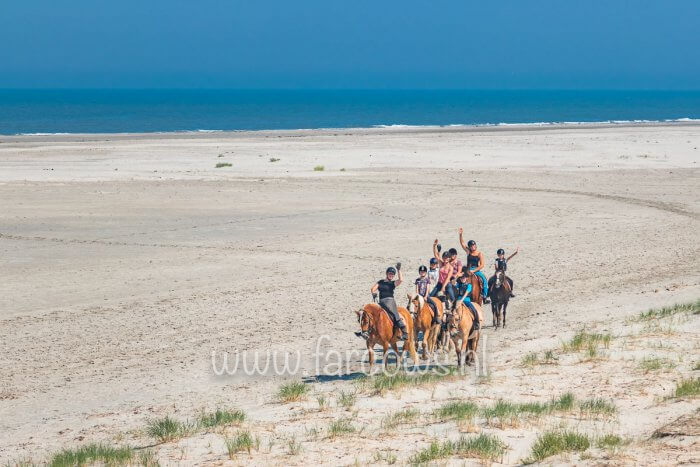 ---
---