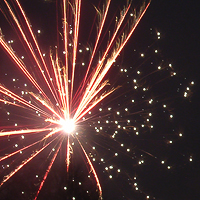 Best wishes for 2017 !!
And with the close of 2016, I look back on the previous year.
A year with a lot of beautiful moments of which I shared most with you. It started with the purchase of a new camera. The Canon 7D. The device that went loyal ly with me all year.
Bought because of its speed and better construction for the various weather conditions. By booking two holidays, I could expect temperatures of -20 to +40 degrees. The first holiday went to Scandinavia. Levi in Finland to be exact.
The second holiday would be Curacao where the freezing point did not have to be expected.
Holiday Finland
I didn't post anything on this blog. Too bad, because it was a really excellent holiday. I'll add this once. For now, you have to do it with a short report of the 8 days. Day 1 is the return trip. Day 2 a walk through the wintry landscape and exploration of the village. Day 3 an organized trip on a snowmobile. Day 4 a bit calmer, but braved the cold and walked the other way. Day 5 an organized sled tour with huskies. Day 6 an organized sledding behind a reindeer. Day 7 for the first time seriously on skis. Day 8 one last look in the village and the return flight.
Wedding of my brother
Of course, that includes a stag day first. With the necessary planning work we managed to surprise the couple on February 20th. Well, as good as. There was already a suspicion. Patrick was picked up by the men and later that morning his future wife was surprised with an "unexpected" visit. After a visit to the city centre of Breda, we drove on to Rucphen to icekarting. Then we drove back to Breda to bowl. Together with the women. Everyone together, very cozy.
They married on April 13. The day they were together for 12 and a half years. A day that was all about them. With surprises for the guests, beautiful weather and a few small surprises for the wedding couple. I was allowed to be present as a proud brother and also a witness.
Holiday Curacao
There's plenty to read about in my blog. A report was made about each day with accompanying photos. Here the camera is little used because of the many beach visits. I didn't want to leave the stuff unattended while swimming. The snorkeling I did for the first time and that's lovely to relax to do. If you're not so brown, I can recommend a T-shirt while floating on the waves. Read all about the fifth day in question here.
First publication
After returning home from the holiday on Curacao, a horse leaf fell on the doormat. I've been working on this for a few weeks, but to see the end result has been a new highlight of 2016. De Hoefslag used a photo of me as an intro for an article about recreational driving in Friesland. My first publication!
Extension of the photo stuff
On July 13, I crossed the Frisian border. After a long time of thinking and weighing, keeping an eye on prices and reading various reviews, making the decision. I came across a great opportunity at Marktplaats and the Canon 24-105 F4 L IS USM went back to Assen with me. Also with another outing for October in mind. It's going to take a while, but it's already being thought about.
Holiday Ameland
Not a year goes by without a long visit to Ameland. The island where Evelien came into contact with horses at the age of eight. She can't be beaten away anymore. It's now August. When she's to the horses, I'll go out with the camera. Sometimes this is combined and I photograph the group of mostly ladies. Settlers of Catan, New Year, barbecue, dinner, funfair, always cozy to do with them.
Webinars
Through a newsletter I came into contact with a webinar. And from there got in touch with even more people who give webinars. Useful information about Lightroom, WordPress, Search Engine Optimization, LinkedIn, etc. All free. In the end, a question round and an offer will be made, but I did have some nice ideas about it. This way this website is taken care of by me and it gets a whole new look. Even my brother has to make sure he's okay. In addition, it produces several e-books. All free. 
Subscription CC
Adobe has put the various software packages in the cloud. For something more like a tenner a month I can get Photoshop and Lightroom. Totally legal, always up-to-date and no problems with startup. It's got to come of it, so why not use this offer? After a few clicks I can install the place and I can now say, it works super.
Replacement of the photo stuff
Well, just for the telephoto lens. Also again via Marketplace. This time the Canon 70-200 F2.8 L IS USM well viewed and taken away. So I have a nice combination for the next highlight:
Autumn Desert Trail
In October is a beautiful horse event, the Autumn Desert Trail. Two days a year where horses are allowed to ride the Bare Dunes anywhere in the area. My first event I want to pick up differently. The Canon 24-105 goes along on the backup camera and on the Canon 7D goes the new telephoto lens. I was able to use the experience I gained on Ameland. All photos offered for sale via Oypo. My first time offering photos for sale.
Drenthe 200
Selling photos is so good that I am present at another big event. Drenthe 200 is an event for the MTB over a distance of 200 kilometers. A large part of it is in Drenthe, around Assen, so I pack my backpack again. Instead of the telephoto lens, I now need more of a normal lens. I'm close to the track and i can photograph everything with 28mm. These photos are also offered via Oypo. Due to a better approach and because I was the only photographer present at that point, the sale is better than the Autumn Desert Trail. 
General: days away
A spontaneous day of Ameland. Take to the horses. A day of forest. The camera usually goes everywhere, but sometimes I have to do it with the smartphone. I can't let the shooting. The girlfriend gets tired of it from time to time, but each one is like that.' That there's plenty of these days to come by.
The year 2017
So the year has flown by and I can look forward to the new opportunities and hopefully many highlights in 2017. This can be something small, like hearing a secret to share the joy. But of course something big can always come by. So far, I'm looking forward to a grand visit to Yellowstone for 2017. 
Photography
I don't have a new event in mind yet. But my equipment is ready. Although I keep an eye on the websites for good offers that can serve as an upgrade. Fullframe is too expensive for me and with fast movements not practical. Adding a Canon 7D to replace the 40D is a better option. Whether it will be the first or second version of the 7D, I can see if I run into it. The beautiful weather will be a while away, but I look forward to posting more pictures on Oypo.
What I would like to buy is a new laptop. One that works without the plug in the socket, is booted within 2 minutes and on which I can run programs like Photoshop and Lightroom smoothly. A course in this is still on my wish list. Youtube can tell a lot, but don't personally adjust me.
Ow, and my smartphone (Samsung Note 3) needs to be replaced this year. With the debacle of the Note 7, my replacement expired. There is no equivalent device, so all options are open. Due to the good camera performance of the Samsung S7, the choice is somewhat limited. If my SLR isn't okay, I'd like to be able to take some decent pictures.
Travel and other trips
Like Yellowstone said. And Ameland, of course. For Ameland I have plans in the field of photography. It is not yet known how the rest of the days off will be filled. Once it's interesting enough, I'll post a post in my blog. So keep an eye on them or sign up for the updates via this link.
To conclude, best wishes
Go crazy, laugh, think about what could go well. Give your best advice to yourself, try new things, get lost with someone, visit spontaneously. Cry until you smile again, don't be ashamed, enjoy, count to ten and do it anyway. Don't put it on, give it a compliment, avoid adjustment, deal with procrastination. Be courteous, take off your mask. Talk less, listen more, treat others the way you want to be treated yourself. Welcome change, get the most out of the can, leave the mosquito and the elephant for what they are. It's okay not to be able to do something, but at least try. Grab plenty of your chances, make some dreams come true. Let it be a year of prosperity, pleasure, energy, work ethic, wealth, freedom, wisdom and fresh ideas.
Everyone a very happy, healthy, successful, inspiring, loving and also certainly a photographic 2017 🙂
---