A while back I was asked if I wanted to take pictures of the group during a specially organised beach ride of Rijstal De Blinkert. Give a small group the chance to come home with the pictures I took.
The idea of photographing during a beach ride on Ameland was born, the date was set and so I stood 24 August, a bright day, waiting for the group on the beach at Hollum with camera.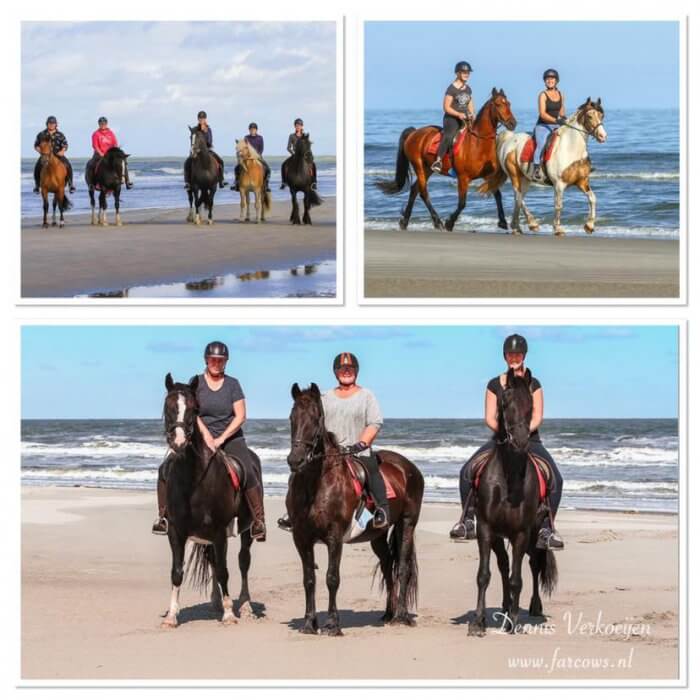 Still quite exciting
I have photographed several events. Different organizations approach me to be present every year. This outdoor ride on the beach of Ameland is different. During the other events I'm usually not the only one to photograph. In addition, it is more non-committal; If I didn't put something in the picture, someone else has it.
For this ride you will not only come for the amazing two-hour beach ride on Ameland, provided by Rijstal De Blinkert. I am now expected to receive three photos as a reminder. After the photos are posted online, the wait for the first sounds… With a small sigh of relief I read positive reactions.
Result of the day, photos
The photos of the Strandrit on Ameland august 2019 can be viewed via the album on Facebook. Did you take part in this sunny ride on the beach of Hollum? Check out the photos, post a comment to the 3 photos you would like to have sent digitally and then send an email to: dennis (monkey tail) farcows (point) enThe
n you will receive so.s.m. the digital photos without a watermark. 
I will also choose a few photos and post online (website, Facebook, Instagram) as a short impression of this day full of smiles.
---
---